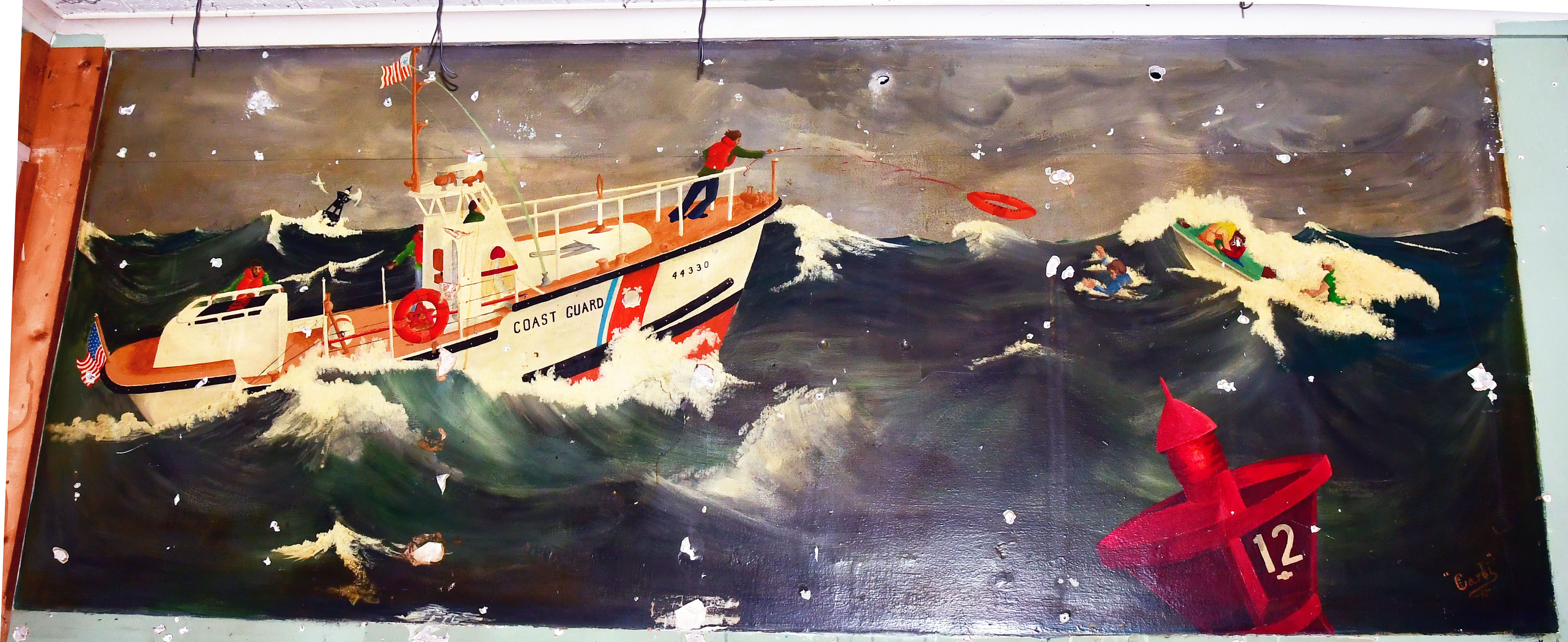 Saturday, January 18th, amidst the snowfall, a dedicated group of volunteers and friends got a first-hand look at the latest restoration and renovation project at the Fort Gratiot Light Station County Park - restoring and renovating the Retired USCG Station Building to the 1930's, which is the target era for all restoration on the site.
The walls were rough, the building heated by space heaters, but dedicated individuals turned out to enjoy some fellowship, food and fun and they roamed the building and envisioned what the final product will be several years from now. It is estimated that this effort will cost approximately $500,000 and take several years.
A highlight of the evening was the unveiling of a mural that was discovered as paneling was taken down in what will be restored as a radio room. The mural, photo by Kathy Popelka attached, featured the 44-foot motor lifeboat 44330 on a rescue mission in rough seas on the lake. The 44-foot motor lifeboat was the standard workhorse of the United States Coast Guard Rescue Fleet. According to Popular Mechanics Magazine, these boats were the first to be steel-hulled, have a crew member handle both engines and steering wheel and designed to automatically right themselves if overturned. It is intended that this mural will be preserved. One of the participants in the evening, Rudy Sloup, retired from the Coast Guard, and actually served on the boat when stationed in Port Huron.
The Friends of the Fort Gratiot Light will be holding work parties at the building on Saturdays, starting January 25th. Anyone interested in volunteering some time should contact the Friends group at fortgratiotlightfirends@gmail.com. More information can be found on the Friends website at fortgratiotlight.org.